Time left to upload your entry:
Seachem Laboratories, Inc. is proud to announce and sponsor SEASCAPE™, the Seachem worldwide aquascaping competition for contestants of all nationalities and experience to showcase an aquarium as a work of art.
Download the Official Guidelines and Rules as a pdf or View in the Browser. Updated as of February 3, 2022
Prizes
First Place: 
USD $20,000
---
Second Place: 
USD $3,000
---
Third Place: 
USD $1,000
---
4th - 20th Place Prize: 
USD $50 Gift Card and Certificate of Top 100
---
Remaining Top 100:
Certificate of Top 100
Schedule
Contest Open for Submissions: 
April 1, 2022
---
Contest Closes for Submissions: 
June 30, 2022
---
Preliminary Evaluations: 
July 1 - August 15, 2022
---
Final Evaluations: 
August 15 - September 15, 2022
---
Award of Prizes:
October 21, 2022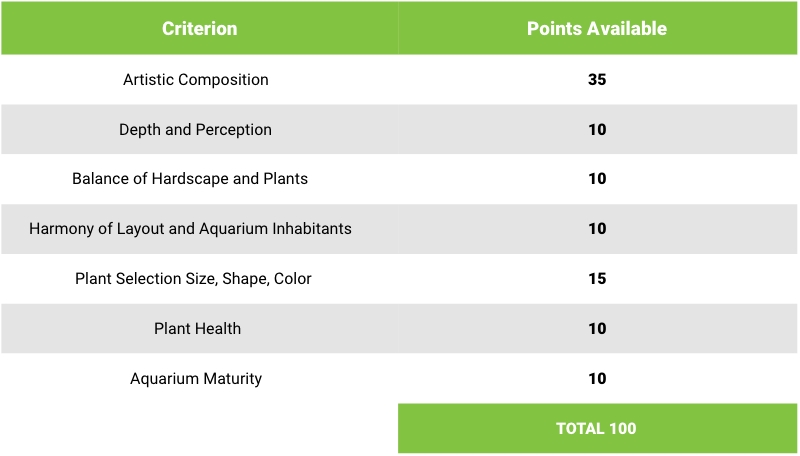 Judges & Scoring
Preliminary evaluations will be conducted by a committee of industry experts and Sponsor representatives to eliminate disqualified entries and identify the top 300 entries from all submissions. Final evaluation of the top 300 entries will be conducted by panel of expert aquascape judges. Each judge will evaluate the aquascape based on the below criteria, awarding up to 100 total possible points.
For finals evaluation, each judge's score will be harmonically averaged with all other judges' scores to determine the overall placing of the aquascape.